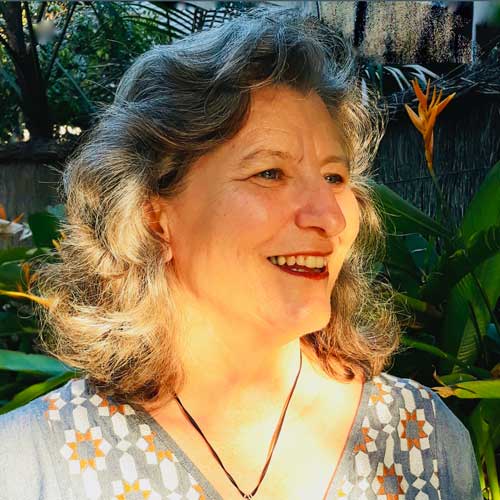 Ours is a fractured romance. We appear
to each other in so many disguises.
You stumble on the beach and presto,
we're two French soldiers in a trench
touching fingers in a rain of mud and blood.
We might be making love when in the pale light
of dusk, your ecstasy becomes
a killer's mask. I wrestle back my scream.
When the weight of your need collapses me,
you are the infant, chewing on the sinews of my heart.
Like shadows, they're an overlay
upon the day we're living, a transfiguration.
No one knows how many times we're born
or why, life after life, this joy and devastation.